FortiBalancer Application Delivery Controllers
The FortiBalancer Series has been discontinued. Services and subscriptions can be still purchased.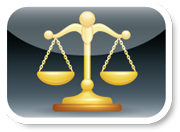 The Fortinet FortiBalancer™ Series of Application Delivery Controllers optimize the availability, user experience, and performance of mobile, cloud-based and enterprise applications whilst increasing server efficiency and reducing cost and complexity in the data center.
Features & Benefits:
Server load balancing improves scalability and resilience of your infrastructure by distributing application load over multiple servers
Caching of static content at the network edge reduces the load on the server and network infrastructure, increasing application responsiveness and reducing delivery delays
Data Compression on the fly to accelerate network performance without using vital server resources
SSL Offload performed in hardware reduces the performance impact on the server infrastructure
Link Load Balancing (Optional) distribute traffic over multiple ISPs to increase resilience and reduce the need for costly bandwidth upgrades.
Global Server Load Balancing (Optional) distributes traffic across multiple geographical locations for resilience without the need for complex BGP networking, lowering costs and complexity of your infrastructure while maintaining geographical redundancy
Delivers 99.999% application uptime with a 10X increase in application performance and scalability, with 70% less infrastructure to purchase and manage
Legacy Models: