Fortinet FortiSandbox Cloud

Advanced threat detection simplified and deployed from the cloud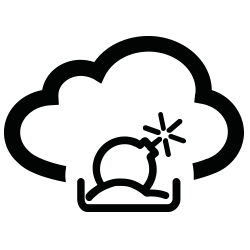 Fortinet FortiSandbox Cloud
Fortinet FortiSandbox Cloud - Windows (1 VM) FortiSandbox Cloud Single VM Expansion - Expands dedicated sandbox instance by 1 Windows cloud VM. FortiSandbox Cloud supports up to 200 Windows VMs, and provides AI powered sandbox analysis. (requires FortiCloud Premium subscription)
Fortinet FortiSandbox Cloud - Windows (5 VMs) FortiSandbox Cloud 5-VM Expansion - Expands dedicated sandbox instance by 5 Windows cloud VMs. FortiSandbox Cloud supports up to 200 Windows VMs, and provides AI powered sandbox analysis. (requires FortiCloud Premium subscription)
Click here to jump to more pricing!

Please Note: All Prices are Inclusive of GST
FortiSandbox Cloud is a cloud-based managed option for businesses looking for a turnkey solution. It delivers the same rapid detection and automated response as the physical FortiSandbox appliance, but is accessed through the cloud, and provides unlimited flexibility to complement entry and mid-range FortiGates.
Consolidated Resources
Simplify complex security environments and disparate products that do not communicate with a unified, cloud-based platform.
Broad Integration
Extend advanced threat protection to FortiGate, FortiMail, FortiWeb, FortiProxy, and FortiClient with a single click.
Intelligent Automation
Speed mitigation by sharing real-time updates to disrupt threats at the origin without lifting a finger.
Benefits
Do More with Less
Integrated advanced threat protection that quickly identify threats without a dedicated IT Security team constantly monitoring and scanning the network.
Reduce Risk
FortiSandbox is NSS Labs Recommended for breach detection and breach prevention, and ICSA Labs certified for advanced threat defense.
Get Started Fast
With just a few clicks to begin, there is no need for a time consuming, costly team to configure any hardware onsite.
How to get FortiSandbox Cloud
Buy FortiSandbox Cloud
Login via the FortiGate Cloud Portal.
Done! Your Sandbox service is now up and running.
Pricing Notes:
All Prices are Inclusive of GST
Pricing and product availability subject to change without notice.
Fortinet FortiSandbox Cloud
Fortinet FortiSandbox Cloud - Windows (1 VM) FortiSandbox Cloud Single VM Expansion - Expands dedicated sandbox instance by 1 Windows cloud VM. FortiSandbox Cloud supports up to 200 Windows VMs, and provides AI powered sandbox analysis. (requires FortiCloud Premium subscription)
Fortinet FortiSandbox Cloud - Windows (5 VMs) FortiSandbox Cloud 5-VM Expansion - Expands dedicated sandbox instance by 5 Windows cloud VMs. FortiSandbox Cloud supports up to 200 Windows VMs, and provides AI powered sandbox analysis. (requires FortiCloud Premium subscription)
FortiSandbox Cloud Subscription
FortiSandbox Cloud VM